PODCASTS Black Discourse is a series of conversations and discussions with creatives, artists, activists and futurists from across the global African diaspora.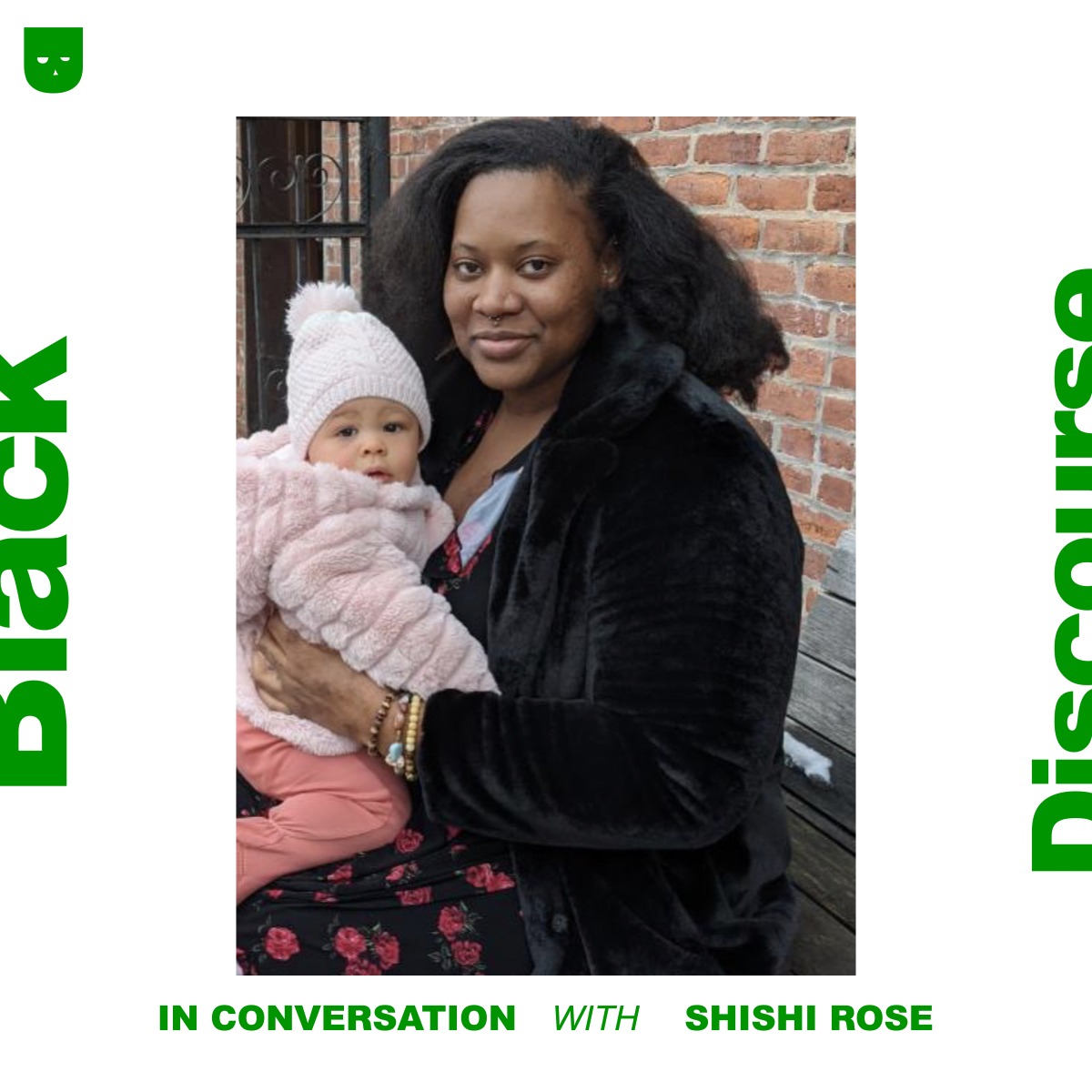 003 On the Art of Birthing a Nation with ShiShi Rose
Shishi Rose, birthworker, writer, community advocate and mother, in conversation about the vital work that Black birth-workers and advocates are doing to reverse the epidemic of Black birthing mortality, and, how to centre joy for Black birthing people.
Follow ShiShi Rose
︎
See transcript
here
.
Special thanks to:
ShiShi Rose (and the person drilling in the background)
Host: Koumbah Semega-Janneh
Editor: Koumbah Semega-Janneh
Graphic Designer: Stephanie Sophie Sleiman
Web Designer: Tyler Hicks
Intro/ Outro Music: Ade 'Acyde' Odunlami